Why People Are Raving About Dermaplaning. A Glorious Glow Is Just One Reason
When our patients come in complaining of peach fuzz, blackheads, acne scars, and dull, dry-looking skin, we often recommend dermaplaning to get them supple and glowing again.
After a dermaplaning treatment, you will notice tighter and brighter skin immediately.
And no, dermaplaning does NOT cause hair to grow back thicker. (We knew you were thinking that.) Read on to see if dermaplaning is the best solution to reveal your youthful glow.
What's Involved in Dermaplaning?
Like microdermabrasion and the chemical peel, dermaplaning is another form of exfoliation that's more effective than any at-home treatment. During dermaplaning, we use a surgical scalpel to carefully remove the very top layer of skin cells as well as any vellus hair, also known as "peach fuzz." This treatment will exfoliate that top layer of dead skin cells and remove the vellus hair. It's far more delicate than simply shaving with a razor.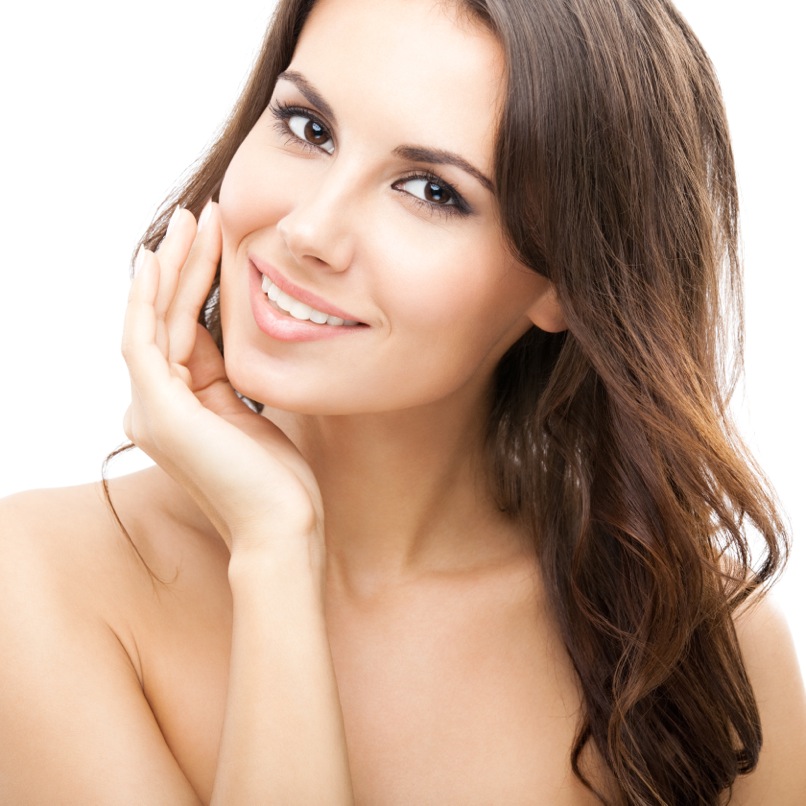 With the old skin removed, we slather your new, fresh skin layer with cell-nourishing enzymes and skin-type-specific serums and moisturizers. Without the dead skin blocking the penetration of these products, skin plumps and glows, diminishing fine lines, acne scars, and pigmentation.
It's not just our patients that love their look after dermaplaning. Beauty publication RealSelf reports that 98% of readers rate dermaplaning "Worth It," the publication's highest mark. Reviewers say:
"my makeup never looked so good"
"I can see rosiness in my cheeks again, and my skin looks tighter"
"my mature, acne-prone skin has never looked better."
"It's a game-changer for skincare and makeup application."
We hear comments like these in our offices as well after every dermaplaning procedure.
The Benefits of Dermaplaning Our Patients Love Most
Both unwanted peach fuzz and dead skin cells dull the face. Once they're removed, the underlying, well-nourished, living cells can shine.
But dermaplaning does more that just take things away. We find it improves the absorption of skin-care products for up to 21 days—the time it takes for a new layer of dead skin cells to form. Also, removal of the vellus hair can help diminish acne as bacteria cannot accumulate as easily. Hair roots can protect it from washcloths and cleansers after all.
In addition to its beauty benefits, dermaplaning doesn't frighten our pain-sensitive patients. They are relieved to discover that, even though a scalpel is involved, the procedure is quick and painless. In fact, the sensation is akin to shaving. Also, since dermaplaning involves no downtime, patients return to their daily routines right away. Finally, other than a little flaking and a slightly pink tone lasting a few hours or a day, no side-effects result.
Dermaplane scores on convenience as well. If you have a big event coming up and want to look your best, you are safe to get a dermaplane just days before. You will look your best with no swelling, color, or bruising. Parties, weddings, and dinners have a way of sneaking up on us after all. Those considering Botox or Juvederm have to plan far ahead as experts explain those procedures need four to six weeks before they're fully "resolved." Dermaplaning gets you looking lovely even if you've left self-care to the last minute.
Possibly the top benefit of dermaplaning, however, is the price. Starting at just $75, our dermaplaning packages won't break or even bend your budget. Our patients gush about their big improvements from such a reasonable investment in dermaplaning.
Boost Those Benefits! Additional Procedures to Pair with Dermaplaning
Patients who prefer more aggressive treatment to improve the texture of their skin or diminish pigmentation often choose to pair dermaplaning with a ViPeel. Those aiming to tighten and smooth skin opt for Laser Genesis which improves blood vessel formation for that youthful glow while also ramping up the collagen production that firms skin. At Essex MedSpa, we'll go over the best procedure combinations for your goals and budget.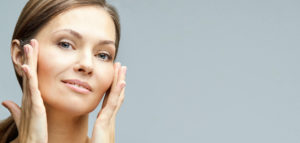 Reasons You'll Relax & Enjoy Dermaplaning in Littleton
Get ready for 30 minutes of pampering. Other than avoiding your own at-home exfoliation techniques and leaving the makeup in the case for the day, no strict preparation is necessary.
First, we prepare your skin by swabbing it with alcohol to remove any oils. Even our most nervous patients believe us when we say they won't need any numbing cream or local anesthesia. Using the tips of our fingers, we gently pull areas of skin tight and slide the scalpel over the surface with short strokes from forehead to chin. Once the layer of dead cells and vellus hair is removed, we apply cell-nourishing enzymes, serums and moisturizers we hand select for you. Finally, we use a light sunscreen to protect your new skin from the sun.
Dermaplaning At-Home Aftercare
Dermaplaning is one of those "lunchtime" procedures because patients typically go back to work or their plans directly after leaving our office. For a few days after your treatment, avoid at-home exfoliation. Instead, give the new skin cells a chance to grow and glow naturally. The skin's epidermis or outer layer actually replaces itself completely every 28 days, killing off that new layer unearthed after your dermaplane treatment just a few weeks before.
Try to avoid excessive sweating for up to 24 hours after treatment. Go for the natural look for 24 hours as makeup can cause skin irritation. Other than these few caveats, invest in a quality skin care regimen that includes daytime and evening protective lotions.
Dermaplaning's Best (and Not-So-Best) Candidates
Patients get great results with dermaplaning no matter their nationality or skin type. Those with sensitive or thin skin tend to get better results with dermaplaning than with microdermabrasion or chemical peels.
Still, your skin's unique condition could put your dermaplaning plans on hold. If you have active acne or rosacea flare-up, dermaplaning may not be a good option. The sharp scalpel could nick existing pimples, causing them to become inflamed and infected.
Then, too, dermaplaning can be less effective on overly oily skin, since the blade can't properly catch the vellus hairs.
Keep in mind that any exfoliation can trigger a Herpes flare-up. Share your HPV status with your doctor. He or she may prescribe an antiviral medication like Valtrex to stave off blisters.
How to Know if Your Dermaplane Has Gone Wrong
In the rare chance your skin becomes irritated or rashy after dermaplaning, let your practitioner know immediately. Trained physicians and aestheticians almost never see negative consequences after dermaplaning. When inexperienced practitioners remove too much skin, however, it not only cuts you, it disrupts your skin's barrier function. Its protective moisture evaporates, allowing irritants to invade. The skin then tries to fight these irritants with inflammation. Avoid negative consequences by choosing only a medical or dermatological practice or certified aesthetician.
Dermaplaning, Blackheads, and Acne Scars
Because dermaplaning removes the dead skin cells that block pores and cause blackheads, patients with blackheads often set up regular treatments first to treat initial outbreaks and to prevent subsequent ones. With the removal of the top layer of dead skin, the dirt, excess oil, and sebum that exacerbate blackheads also gets removed. Dermaplaning reveals the new, more luminous skin that is free of blackheads and other blemishes.
Dermaplaning also removes some evidence of acne scarring that occurred with a pimple rupture. It's the outer layer of the skin that shows where the top of the pimple was removed. The new skin underneath is more even.
Essex MedSpa's Dermaplaning Tiers
Tight, bright, plumped skin is in your future when you choose one of these Essex MedSpa options:
Standard Dermaplane – Get gentle exfoliation and "peach fuzz" removal even with our most basic and affordable package. You'll notice how flawless your make-up appears and how smooth your skin looks and feels.
• Deep cleanse
• Detoxifying toner
• Dermaplaning
• Polishing enzyme
• Skin type specific nourishing serum and moisturizer/hydrator
• SPF
60 min $75
Dermaplane Plus – A combination of dermaplaning and intensive enzymatic treatment rejuvenates skin to refine skin tone and texture. Steam and extractions included.
Plus includes everything in the standard, plus:
• Additional treatment mask
• Steam if necessary
• Extractions if appropriate
75 min $100
Ultimate Dermaplaning
Indulge your senses with this full European style treatment! This treatment includes two enzyme masques, dermaplaning along with a hand massage, warming mitts, and shoulder and décolleté massage. Pamper your skin and spirit with this luxurious treatment.
Everything in the Standard and the Plus and:
• 2nd treatment mask
• Hand massage and warming mitts
• Shoulder/Décolleté massage
• Full European style facial
90 min $125
Complimentary consultations are available so you can learn more about which professional exfoliation treatments will fit your skin, age, and goals best. Your self-care is calling! Isn't it time you answered?