Renew You,
Inside and Out!
Most Desired Winter Skincare Treatments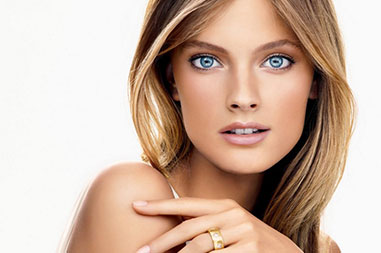 ViPeel
Fade Pigmentation and Scars, Improve Skin Tone and Texture
CO2
Tighten Skin, Diminish Scars and Enhance Skin Glow
Photofacials
Fade Sun Damage and Diminish Redness

Essex Med Spa is exceptional! Dr. Sohayda is a Board Certified MD that is very knowledgeable in a wide variety of treatments and services.  She will help you find what your body needs through consultation.  Dr. Sohayda and her staff are very professional and I would trust them 100% when it comes to working on or with my body. – Eva Van Harte
Dr S. Is the best! She always knows what I need and gives honest input into best options for me! I have recommended her to all my friends/family and will continue to let others know too! I am appreciative for the education she provides on many options to keep my skin healthy and looking good! Love her educational events and her website is very helpful too! Making and changing appts is a breeze with stellar communication and reminders! I love that Essex Med Spa is also conveniently located with great parking and access too! Thank you, Dr. S and Essex team! -Alli Brinker
I have been getting botox for about a year or so now. I wasn't happy with the last few times so I decided to look for another place. I saw Dr. Jill Sohayda, she took the time to address my concerns and wants. A major one for me is the "spock " eyebrow.  Not only do I NOT have that but it is honestly the best botox I've ever had. It looks natural and not over done while taking away all the wrinkles that bothered me.  I absolutely love it and will continue to go to Dr. Jill Sohayda from here on. – April Rosetta
Highly recommend! Erin is amazing! I went in for lip fillers and could not be any happier with the way they turned out. I told her what I wanted and they turned out exactly how I had imagined. Erin is very skilled at what she does and makes you feel so comfortable. I have had so many compliments on my new voluminous lips and cant wait to go back!! – Rachel Huck
I have been going to Essex Med Spa for 4 years now. Dr. Jill and Toni are just absolutely amazing. I trust no one else to touch my face. Toni has done my microblading of brows and eyelash enhancement, which is like a subtle liner on the lash line so it just make your lashes look fuller and not so "naked" when you don't have makeup on. SOOO happy with the results. I wake up with brows and subtle eyeliner now! Her facials are top notch as well. Dr Jill has been doing my Botox for 3 yrs every 3 months and she knows how to do it so you just look refreshed and not "frozen". She just recently started doing filler for me on my cheeks and eye trough areas and I'm thrilled with the results. Obviously, I most definitely recommend Toni and Dr. Jill. They are helping to turn back time on my face!! -Cindy Bye
Wow!!! I have been coming here for years. My skin is AMAZING! I just recently  went to Italy on vacation and people confused my daughter and I for sisters. Thanks Essex Med Spa you ROCK!!!! – Dace Castillo
I have been going to Dr. Sohayda and her team for a little over three years and wouldn't trust my face with anyone else. I've had a variety of their services i.e. Botox, Juvederm, Voluma and laser hair removal; all of them have made such a difference! I used to get mistaken for seven years older and now I get mistaken for seven years younger!!!! There is no better feeling knowing you look as young as you feel. Toni and Erin have been my go to girls and both do a fantastic job and always put your comfort and results first. I will continue to put my faith, trust and the future of my skin in their hands. Thank you for giving me the youthful appearance I've always wanted!  –  Jacquelyn White
I have been seeing Toni for about 3 years for microderm, laser, permanent eyeliner, and now SkinPen. Toni is highly professional and skilled, always assuring I'm comfortable. She explains the procedure as she goes and answers my questions. I've always had an exceptional experience with Toni! –  Jennifer Knopf
Subscribe for Specials
Subscribe today to get the latest information on specials, events, and more!