Make Health and Wellness Easy with Lipo-Mino and Tri-Immune Boost
Tri-Immune Boost is a power packed immunity blend of glutathione, ascorbic acid (Vitamin C) and zinc to help maintain a healthy immune response. $20
BUY ONE, GET ONE FREE 
Immune Boost!
Immune Boost IV Infusion –  Blend of B vitamins with Vitamin C and zinc to fight off infection.
PRP Joint Therapy
PRP Joint Therapy. $1200 for 3 sessions (reg. $500 each)
Voluma - $100 OFF a 1cc syringe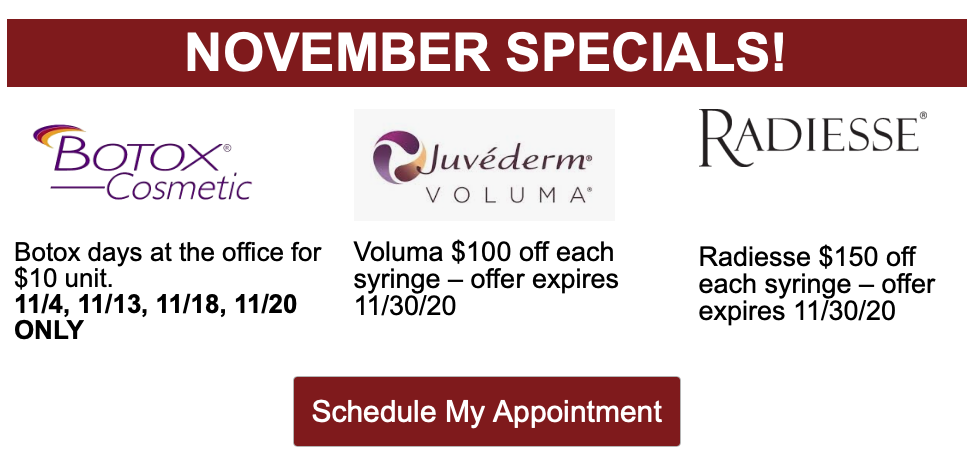 STAY TUNED FOR SOMETHING SPECIAL!
BOTOX® Cosmetic Day is our most anticipated and exciting event of the year.
It's a celebration and you're at the center of it.
Most of all, it's an opportunity to do something for yourself—because you deserve it.
To take advantage of BOTOX® Cosmetic Day offers, you
need to be a member of Allē℠—the new and improved loyalty program by Allergan Aesthetics.
Product Of The Month: Pumpkin Parfait Enzyme from Rhonda Allison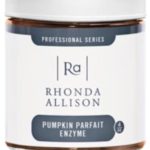 Fall is a time of transition for our skin. The colder weather can be very drying and irritating. This can cause our skin to look dull, dry, and flaky. It is a great time to cuddle up with the cozy scent of pumpkin pie and pamper your skin. The
Pumpkin Parfait Enzyme from Rhonda Allison
is a deliciously aromatic, effective, and gentle way to help dissolve the build-up of dry skin and slough it away to reveal more radiant healthy skin. The powerful antioxidant benefits of pumpkin will also boost the production of a healthy, glowing complexion. Gentle enough to use once a week.
20% off during the month of November!