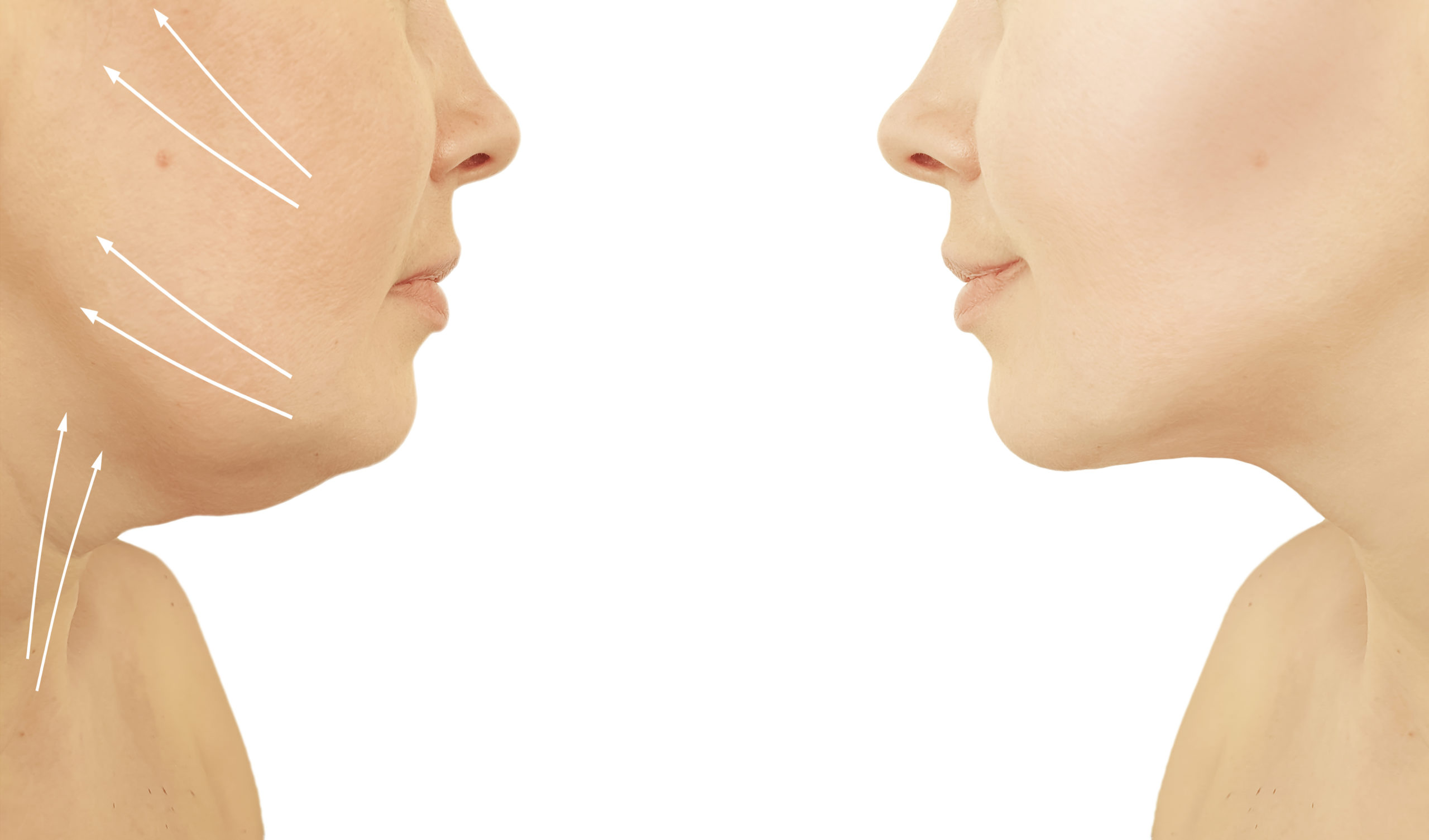 Skin Tightening Treatments at Essex Medspa
Whether you're ready for a total overhaul or you are looking to maintain current skin elasticity, Essex MedSpa offers a wide variety of skin tightening treatments. You can rest assured that there is a skin tightening treatment that will help you reach your skincare goals. Ready to get started? We've detailed every treatment available to you in this blog. From topical to non-invasive lasers to minimally invasive treatments, firmer, younger looking skin is within reach.
Microneedling
For the most novice of skin treatment clients or if you're looking for a treatment with no downtime, microneedling can help you resurface and tighten the skin on your face. Microneedling uses many little needles to puncture the top layer of your skin to stimulate the healing properties of your skin located in the dermis.
Once these properties are stimulated, your body will get to work to produce collagen and the healing begins! The result is skin that is left, resurfaced, firmer and with a more even complexion. Microneedling treats fine lines, wrinkles, and minor scars with no downtime making it the perfect lunchtime treatment.
Laser Genesis for Tightening, Pigmentation or Acne
If you're ready to get a little more serious with your skin tightening journey, then you're ready to set aside chemicals and microneedling and jump into lasers. Laser Genesis is the perfect place to start because this lunchtime treatment requires little to no downtime. The results from this gentle laser are more gradual so you would need about 6-8 treatments to see the best results.
This laser treatment can be used to treat the entire face and neck and treats everything from redness, fine lines and wrinkles, acne scars and uneven complexion. You can expect to see gradual consistent results after each treatment without worrying about downtime. Treatments are performed in a relaxed and comfortable manner without the need for any topical anesthetic.
Titan Laser Treatment

for Saggy Skin on Face, Neck, Elbows, Knees and Abdomen
The Titan laser goes up in intensity from the Genesis Laser, getting into the deep layers of the skin to rejuvenate by tightening and rejuvenating the skin laxity. Unlike Laser Genesis, this laser can also be used to treat skin on the elbows, knees and the abdomen. It improves skin laxity by stimulating collagen growth through the delivery of light energy to the deep dermis of the skin.
The results are best seen after 3 sessions and reveal a more youthful complexion with less lines, folds and looseness of the skin. This is a perfect procedure for clients who are seeking a lift without having to undergo surgery.
Fractional CO2 for Skin Tightening, Scars, Keloids
The lasers described above require little to no downtime but require more treatment sessions for optimal results. Skin tightening with a fractional CO2 laser is ideal if you want dramatic results in less sessions and can turn off your Zoom camera for the next 3-4 days.
After the treatment, you can expect 3-4 days of redness and peeling, making this a great option for long weekends or any weekend if you can rock the snake-like skin peeling! The great benefits of the Fractional CO2 laser is that it lasts months and only 1-2 treatments are necessary. Because this is a more intense laser, it can tighten skin quickly and can treat deeper scars and keloids.
If you're ready for the most innovative non-surgical face-lift, Morpheus8 may be for you. Morpheus8 by Inmode Technology is a FDA approved treatment that combines microneedling and radiofrequency which stimulates your body to ramp up collagen production, tightening the deep layers of your skin. This skin tightening treatment offers dramatic results without the surgery, meaning no lengthy recovery, less pain and it's cost effective!
Morpheus8 can be used on most areas of the body and the entire face, including the eyes. At Essex, we combine this revolutionary procedure with other treatments to simulate a total facelift appropriate for your needs.
FaceTite by Inmode utilizes a slightly more robust technology than Morpheus8. The radiofrequency used melts fat and remodels and contours the face. The result is a face that has less fat, more definition and a tightened surface. Facetite is used to target loose sagging skin mostly in the lower half of the face. There are a few incisions made to the face so a few days of downtime are required.
Skin tightening goals do not stop at just the face! If you have loose skin from a recent weight loss or just can't get rid of that stubborn weight around your waist, then BodyTite might be just what you've been looking for. BodyTite by Inmode is a non-surgical device proven to shrink skin by 40% AND reduce underlying fat.
Similar to Morpheus8 and Facetite, BodyTite also uses radiofrequency to melt away fat and stimulate collagen production leaving tightened, smoother, younger-looking skin. While this is a non-surgical option, BodyTite is minimally invasive meaning the doctor will make a small incision in order to pass a narrow want underneath the skin. This procedure requires a few days of downtime and slight swelling and bruising.
We're Here to Help You Reach All of Your Health & Beauty Goals
We hope this blog helps you understand the difference and benefits of all skin tightening treatments at Essex. While the information is valuable, the best way to understand what your skin needs is to talk to Dr. Jill at Essex MedSpa. The treatments will be assessed based on skin tone and condition, medical issues, age, and desired time frame. Contact us today to schedule your consultation. We look forward to helping you reach your goals!