FaceTite Facial Rejuvenation
When your aging face in the mirror no longer matches the spring in your step, it could be time to act. Spending the next 5 years with tighter, more contoured skin beats watching the wrinkles collect. Non-surgical FaceTite's results approach those of the surgical facelift without the expense, pain, and downtime. 
FaceTite
Non-Surgical Facial Rejuvenation in Littleton, Highlands Ranch, and Denver 
You've probably discovered that – advanced as they are – retinol, hyaluronic acid, and vitamin C serums don't do much for double chins, jowls, and turkey necks. 
Lotions and facials penetrate only the top few layers of skin, leaving those of us with sagging facial skin and fat pockets thinking the only option is the surgical facelift.
But the surgical facelift means risky general anesthesia, weeks of bruising, swelling, and numbness, and a big hit to the bank account.
Now, FaceTite's minimally invasive radiofrequency (RF) technology combined with light liposuction achieves stunning rejuvenation results that approach surgical results. The FaceTite procedure works both beneath the skin and on the skin's surface to stimulate robust collagen production while shrinking unwanted fat pockets. It's been proven to shrink skin by 40% in most cases, returning your skin to a more youthful condition. 
The FaceTite Procedure Denver, Highland Ranch, and Littleton residents love is at Essex Medspa.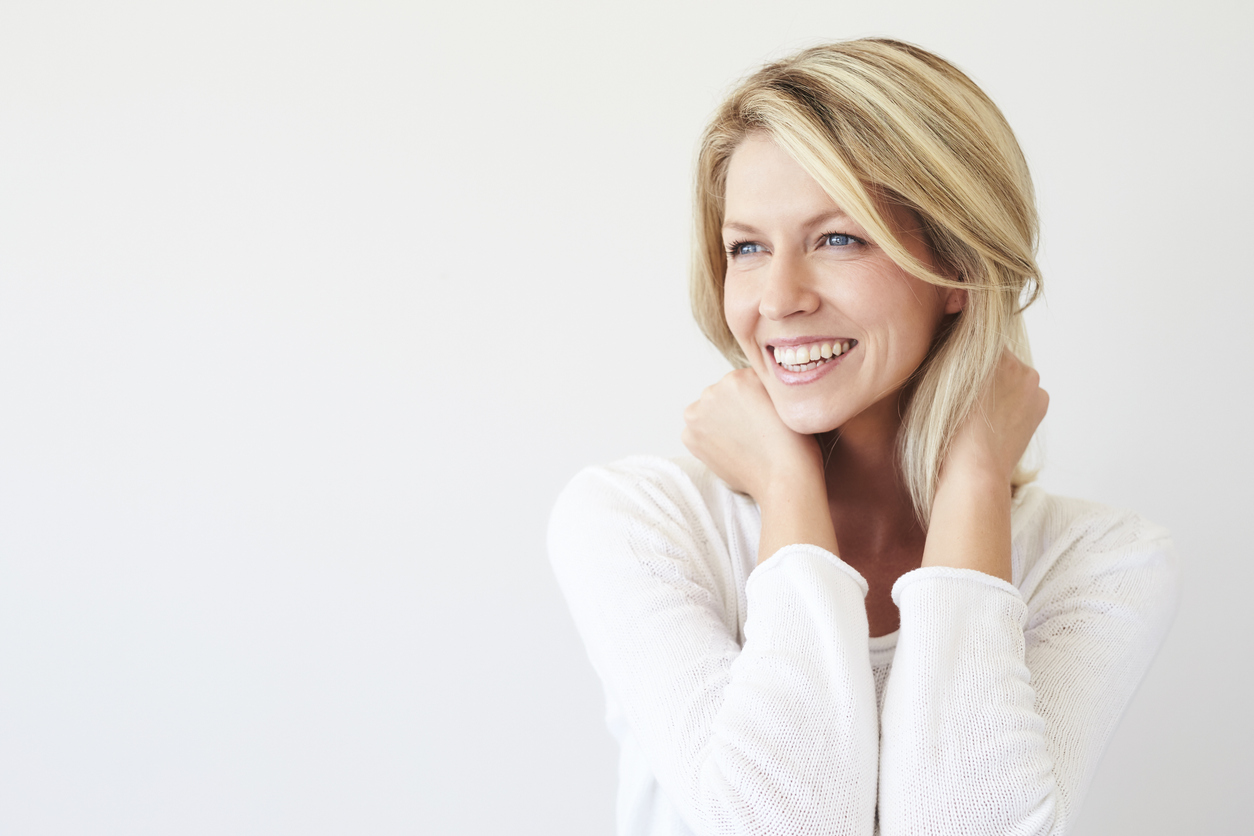 Revolutionary, Proven Technology
Let Your Self Confidence Soar
Meeting new people is a joy, not a time to think about how old you look.
Trust FaceTite to:
dissolve fat cells to be suctioned away, leaving sharper facial contours

contract loosened

fascial bands that connect layers of facial skin, reducing skin sag 

generate robust collagen that tightens, smooths, and firms skin
Studies* conclude that FaceTite works. For most, not only does it shrink skin by 40%, but it also removes 25 to 45% of the fat in the target area.
The FaceTite procedure device consists of two nodes attached to a handpiece. One wand enters the skin through small incision the doctor makes.  The wand sends a painless, mild electric current to the electrode passing over the surface of the skin.  The thermal field created spurs fat lipolysis (destruction), fascial band tightening, and collagen generation. 
Watch FaceTite in action in this 1-minute video
Best Medspa in town!  Dr. Jill Sohayda and her staff are so attentive to what your ultimate goal is as far as how you want to look or how you want to feel.  I never feel rushed and really love the personal attention given by Dr. Sohayda and her entire staff.  I highly recommend Essex Medspa!
FaceTite has been featured on: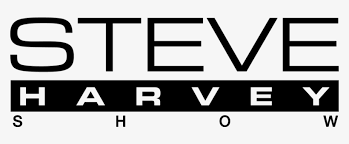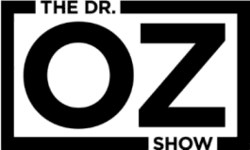 Long-Lasting, Natural Results
Let Them Guess 
Of course you want your rejuvenation to look natural – natural enough to elicit puzzled looks from friends and family. A sly smile is all the response they need from you. 
FaceTite technology sets robust collagen production in motion, but the body can take some time to deliver full firming results. Changes unfold gradually over the weeks and months following the FaceTite procedure. Slow changes deliver youthful results with no one the wiser.
Even better, FaceTite's improvements last for up to 5 years, given responsible skincare and a healthy diet. The skin in the targeted area will continue to age, but from a more youthful-looking starting point. FaceTite-treated skin will remain looking younger than untreated skin.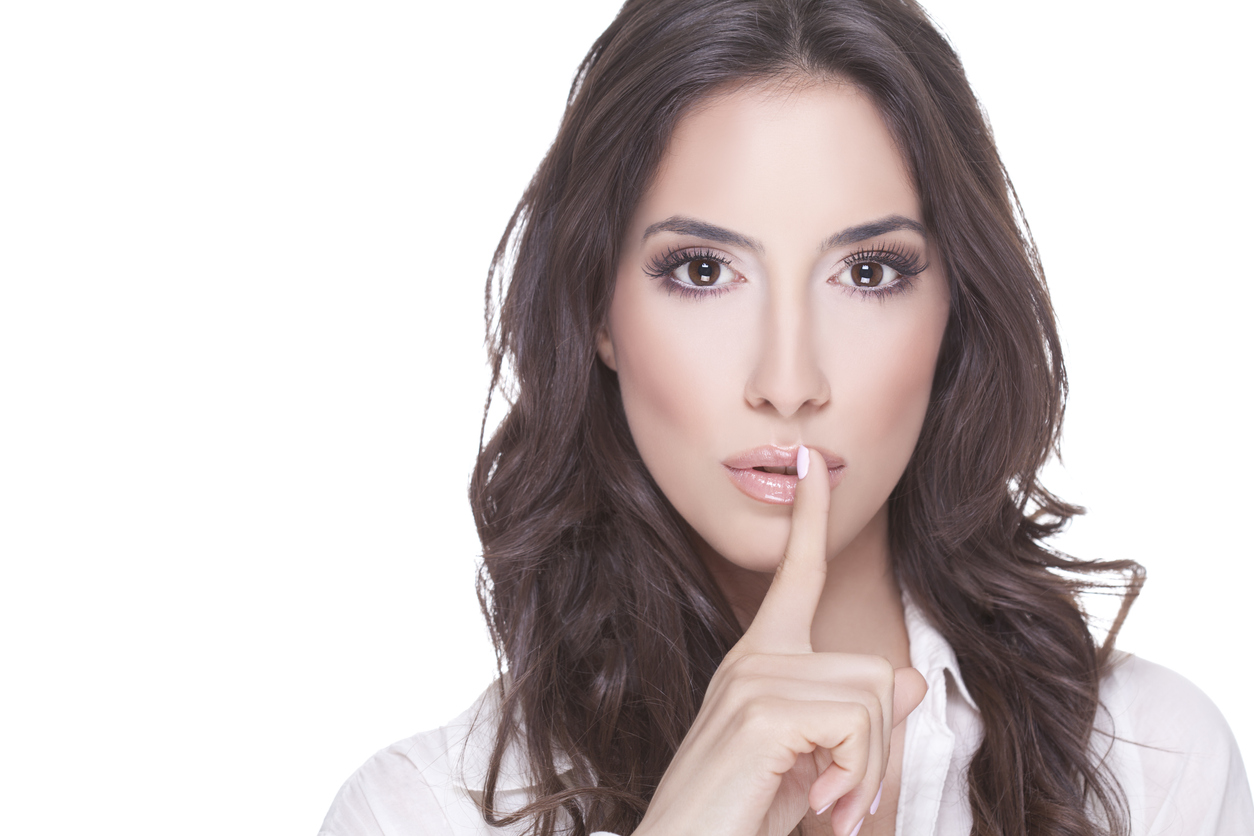 FaceTite Improves:
Sagging jowls

Excess neck skin

Loose chin skin / double chin

Downturned eyes

Wrinkles

Wattles or neck bands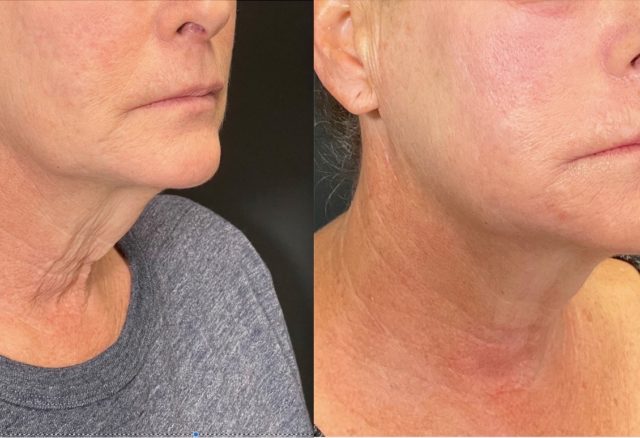 Does FaceTite facial rejuvenation work?
In this 2021 Study  published in the Aesthetic Surgery Journal, at six months after the FaceTite procedure, 79% of patients considered the results moderate to excellent.  It is FDA-approved. Of the 130 FaceTite consumer reviews on online publication RealSelf,  90 (69%) rate FaceTite "Worth It," the publication's highest rating.
Is FaceTite right for me?
Those with mild to moderate signs of aging get the most benefit from FaceTite. They are looking to remedy fine lines, sagging jowls, a double chin, fat pockets, and a wrinkled or "turkey neck."  
These candidates also prefer to avoid the costs, downtime, and discomfort associated with the surgical facelift. 
Candidates who have had injectables, such as BOTOX®, Juvederm® or Restylane® in the last 6 – 8 months should wait before getting FaceTite.
What's the difference between the surgical facelift and FaceTite?
During a surgical facelift, excess facial fat and skin is removed, facial muscles are tightened, and the remaining skin is stretched to make a smoother appearance. The FaceTite procedure does not involve the removal of skin or tightening of underlying muscles. It relies on the body's natural collagen production process to tighten skin by 40%. It also melts a portion of facial fat removing it with mild liposuction during the treatment.
How long is FaceTite Recovery?
FaceTite recovery time varies based upon the area treated. The downtime can be anywhere from 1-2 days to up to 10 days.
How long does it take to see FaceTite's results?
You will see some changes right away after your FaceTite procedure. Because the body's collagen production process takes time, however, final results may take several weeks or a few months before final results are achieved. This time period allows for gradual changes that will draw less attention than occurs with the more dramatic changes involved in a surgical facelift.
Can FaceTite be combined with other procedures?
Many patients enjoy the results of combining FaceTite with Morpheus8 microneedling. FaceTite shrinks skin and melts fat while Morpheus8 works on age spots, enlarged pores, acne scarring, and more. The synergy between the two technologies create a youthful-looking appearance. 
How long do FaceTite results last?
Most patients enjoy their newly defined contours for one to five years. FaceTite is one of the longest-lasting treatments available. Of course, a dedicated skincare routine, healthy diet (support skin from the inside!), and regular use of sunscreen is critical to maintain results.
How many treatments does FaceTite Require?
FaceTite often requires just one treatment, lasting one hour.
FaceTite v. Ulthera: which is better for me?
Minimally invasive FaceTite works by creating a strong energy or thermal field between two poles, one beneath the skin and one on the skin's surface. A narrow wand is passed through a small incision in the skin to address the underside of the skin, melt fat and remove the fat cells. 
Because Ultherapy works only on the skin's surface, it is less effective at skin shrinkage. It does not address fat pockets at all. Overall, because of these technological differences, FaceTite is far more effective than Ultherapy. 
Is FaceTite safe?
Yes. This 2021 Study  published in the Aesthetic Surgery Journal confirms that the FaceTite procedure is safe. It has been cleared by the FDA for use on the face and neck. The radiofrequency (RF) thermal energy involved is carefully monitored with both internal and external thermometers. The majority of patients fare well with only local anesthesia. Finally, because the cannula that enters the skin has a blunt tip, there is no risk of damage to nerve fibers or blood vessels. 
Is the FaceTite procedure painful?
The local anesthesia makes the FaceTite procedure comfortable. Patients may experience mild discomfort, bruising, swelling, and redness. These side-effects diminish within a few days. Patients who feel anxious about the procedure can request Pronox, a nitrous oxide similar to the dentist's "laughing gas."
"It is such a pleasure having Dr. Sohayda as my practitioner. She is a tremendously skilled MD with terrific communication skills. She will take the time to thoroughly review your health care concerns, create a plan of action and implement the appropriate measures to bring you into a state of wellness. She never cuts corners!!"
Mickie A, Highlands Ranch, CO
Put Yourself First For Once! 
Robust Facial Rejuvenation without Surgery
Don't trust your one and only face to any practitioner. Across the board, on RealSelf and other procedure review sites, results are far better when consumers use board-certified medical doctors to perform their aesthetic procedures.
 Dr. Jill Sohayda is a board-certified medical doctor who has specialized in aesthetics for over 10 years. Her clinic, Essex MedSpa, has won Colorado Community Media's Best of the Best for stem cell therapy, aesthetician, and women's health. Our 5-star rating on Facebook and 5-star rating on Google (40 reviews) reflects the exquisite results we help our patients achieve. We look forward to seeing the facial rejuvenation we can accomplish together!