Essex Medspa is excited to welcome Toni Wentz, licensed esthetician, to our staff. She has been in the skin care industry for 20 years.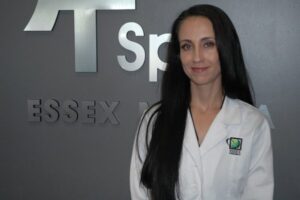 Toni is passionate about making your skin look amazing! Her services will include:
Microdermabrasion
Dermaplaning
Chemical peels
Collagen Induction Therapy
Now until September 30th Toni will be offering the Essex Antioxidant Microdermabrasion treatment normally $100, for just $80, along with a complimentary skin care consultation and a trial size Rhonda Allison cleanser.
The antioxidant microdermabrasion treatment is wonderful for this time of the year. It provides plenty of antioxidant support and hydration along with potent growth factors, leaving your skin hydrated and refreshed. In addition, we are sure you will love the Rhonda Allison cleansers. There are several great cleansers to choose from:
Toni will help you find the best cleanser for your skin type. You can review the cleansers prior to your appointment by clicking on the links provided. Call today to book your appointment at 303-973-3683 or book online!