Wanting to freshen up your look this fall?  Here is a quick, easy guide to your fall makeover guide to get you started.
Is your skin looking dry and rough?  Consider an exfoliating treatment such as a corrective treatment or microdermabrasion.   Both treatments will exfoliate your skin without any downtown. Corrective treatments incorporate enzymes, while microderm uses a crystal-edged tip to remove the superficial dead skin cells, leaving your skin looking smooth and radiant.
Are you noticing more fine lines?  Consider micro-needling to help with fine lines in any area of the face.  This treatment will rev up those collagen-producing cells, creating smoother, firmer skin. Redness may be visible for the first day after treatment but overall you will experience minimal if any downtime.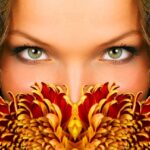 Are your forehead and eyes looking tired or angry?  Botox may be the answer.  A few units of Botox can get you on your way to looking refreshed and awake.   A Botox treatment takes only a few minutes and you can start with small amounts until you are comfortable with the results.  No frozen face results here,  just a natural healthier you!
Noticing deeper smile lines after many hours in the sun this summer?  We can help!  PRP with micro-needling can help restore volume and lessen the fine and deep lines on your skin.  And there is NO downtime.  PRP is a natural product obtained from your own blood!  Loaded with growth factors, PRP will stimulate your own collagen.  Although it takes several weeks to see results and a series of treatments is recommended, the effects of PRP are long-lasting.
Not sure where to start?  Come in for a FREE consultation or attend our upcoming Skintastic Event on Thursday, September 27 from 4 to 7 pm at our Littleton location.