Laser Vein Treatment
Now men and women alike are making unsightly facial and leg veins a thing of the past. No more painful injections! 
Contact us about our Laser Vein Treatment at our Littleton location.
With the most advanced technology, a unique design, and a longer wavelength, the Nd:Yag laser can safely and effectively treat both tiny superficial face veins and deeper blue leg veins on men and women of all skin tones.
The Nd:Yag laser combines the ideal laser wavelength with the most flexible parameters to deliver a superior vascular laser system. It treats a broad range of vessels from tiny spider veins to deep blue reticular veins quickly, safely, and effectively. Patients with dark, light or tanned skin can experience outstanding results with minimal bruising or blistering.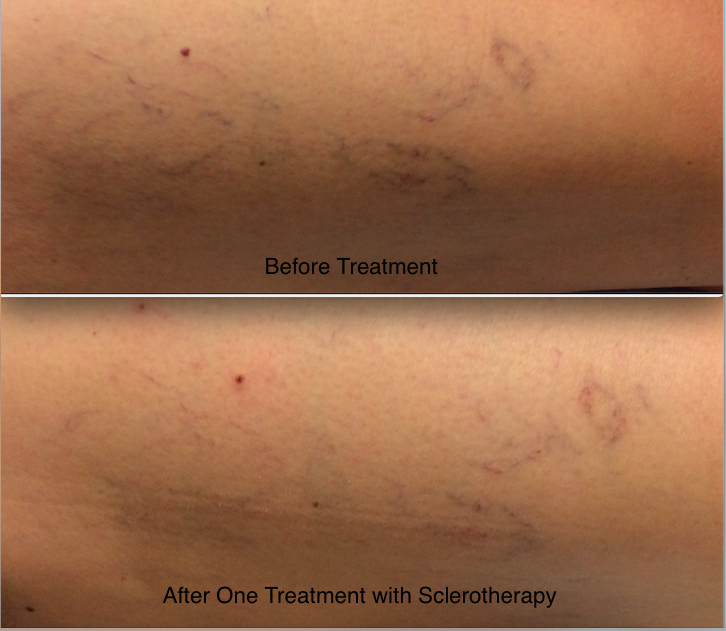 What is the Nd:Yag treatment?
This laser can be used to treat both facial and leg veins. It works
by targeting the hemoglobin in the veins. The heat that is generated causes the tiny veins to
shrink and disappear.
Will I experience any discomfort with the treatment?
A slight warmth or stinging sensation may be noticed but is very brief.
How long do the treatment take?
These treatments are quick, requiring 10-20 minutes depending on the size of the area being
treated.
Is there are downtime?
Recovery time varies from a couple hours to a day depending on the size of the treatment area.
You can return to your usual activities after treatment.