Integrative and Anti-Aging Medicine
The Best Health of Your Life . . . Achieved with Integrative Medicine
About Integrative and Anti-Aging Medicine
Imagine knowing what's best for your body so well, you stop fretting about hereditary diseases, the right diets, and the little symptoms that hit us all from time to time?
When you become proactive about your wellness, you achieve the vitality, clarity and peace of mind that supports not only your immune function but brain, heart, and mental health, too.
Integrative medicine unleashes the combined powers of mind, body and spirit for each individual patient using both traditional and evidence-based, complementary strategies. Why resort only to drugs—traditional medicine's standard—when so many more incredible therapies exist?
With integrative medicine,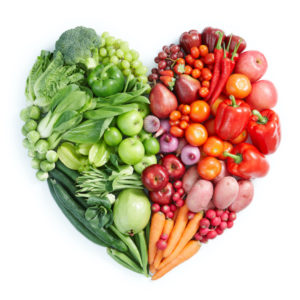 you address the root causes of your issues so they are less likely to emerge again
you learn about your body's unique physiology so you can adjust your diet to give your cells the right micronutrients for optimal function
you enjoy a collaborative, time-intensive, long-term relationship with your doctor and health care providers
you know your cellular strengths and weaknesses so you can take a preventative, proactive approach to disease
you learn to sleep well to immerse your brain in a restorative bath so signals to organs and muscles process properly the next day
you balance deficiencies with natural supplements and infusions that improve your energy, strength, and clarity.
you recognize stress reduction strategies like exercise, meditation as an integral part of an optimal health plan
your personalized exercise plan improves mood and libido so that work, family and romantic relationships improve
In other words, you finally get the time, attention and thorough self-knowledge to enjoy your best health.
20+ years seeing patients and following pioneering medical minds have shown us that the best health outcomes result when patients integrate conventional medicine with integrative strategies like natural micronutrient supplementation, diet, exercise, and sleep adjustments.
"It is such a pleasure having Dr. Sohayda as my practitioner. She is a tremendously skilled MD with terrific communication skills. She will take the time to thoroughly review your health care concerns, create a plan of action and implement the appropriate measures to bring you into a state of wellness. She never cuts corners!!"
Mickie A., Highlands Ranch, CO
As integrative doctors, we appreciate powerful pharmaceuticals, but also know that food is medicine, sleep is medicine, exercise is medicine, and stress-management is medicine, too. 
 Imagine how much better your conventional medications will work when you have access to tools and treatments that:
help your immune system function optimally 
reduce your risk for disease
balance your hormone and micronutrient levels
increase your energy
help you think more clearly 
keep your weight under control
improve your workouts / athletic performance 
Escape Your Limitations when You Understand the Roots of Your Unique Health Issues
When patients and doctors have clear data on patient deficiencies, they can better address their symptoms and goals through diet and supplements. Many patients prefer this gentler route over jumping right to pharmaceuticals.
Think about how no two people have the same fingerprints. Now multiply that uniqueness by all the systems, hormones, nutrient levels contained in each individual.
That's some crazy complexity.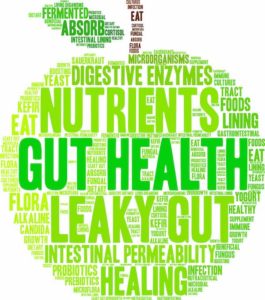 At Essex MedSpa, Dr. Sohayda and the other integrative practitioners go straight to your unique physiology for powerful information to heal your one-of-a-kind issues. We get a precise picture of many aspects of your physiological "fingerprints" with tests like:
Genomic Testing – Our multiple versions of genetic tests can help determine your genetic predisposition to certain nutrient deficiencies, lung, heart, vascular and brain conditions, as well as weight- and fitness-related issues. These tests leverage the science of genetics to support your unique physiology, health and wellness.
MTHFR – a genotyping blood test that shows whether you're predisposed to cardiovascular diseases, depression, anxiety, addictive behaviors, chronic pain and fatigue, migraines and more.
Micronutrient Testing – a blood test that measures the levels of 31 vitamins, minerals, fatty acids, antioxidants, and metabolites. You are metabolically and biochemically unique, and should know which micronutrients your body absorbs efficiently and which it doesn't.
Hormone Testing – imbalances can lead to insomnia, fatigue, anxiety, hot flashes, emotional lability, infertility, depression, headaches, weight gain and sexual dysfunction in both men and women.
With these results, we create a complete healthcare plan (often in conjunction with your primary care doctor) that could involve specific:
diet changes
exercise and sleep recommendations
supplements
medications
treatments
When utilizing traditional medicine, patients rarely get to understand the roots of their health challenges. Integrative medicine researches the underlying causes of disease and offers many options for rebuilding and maintaining health long-term.
"Dr. Jill is amazing, caring, knowledgeable, personable and offers a wide variety of procedures. She is very detailed and wants you to be happy with your results! This is such a GREAT Medspa."
Helen Alvarado Kuik, Littleton
Relish the Peace of Mind that Comes with Prevention
"If you do not make time for your wellness, you will be forced to make time for your illness."
We don't know who wrote that statement, but it really resonates with us. Too often, by the time disease manifests, much damage has already been done. Everyday, we catch the beginnings of heart disease, diabetes, Alzheimer's, cancer, and more.
Based on your health issues, lab tests, and family history, we help you focus on early disease detection as well as preventive and proactive treatment.
We work together with your primary care doctor and are happy to share lab results and other records with their office. Our integrative medical services cover the following concerns:
Lifestyle
Energy – often adrenal issues
Sleep Issues
Nutritional Programs
Allergy
Weight loss
Autoimmune
More
Sports Performance Acceleration
Increase endurance
Improve recovery time after exercise
Physical Issues
Weight loss – medically guided
Bioidentical hormone balancing
Heart disease, diabetes and hypertension reversal
Allergy – food and environment allergy treatment
Thyroid – proactive through treatment
Lyme disease
Mold biotoxin illness
Peptide Therapy
Longevity
Find out more about how integrative medicine can help you feel and perform better. Please call us at 303-973-3603 to discuss your issues and options.