Brow Microblading
You can have beautiful flawless brows in just a few short treatments.  Pick the shape and color to get the look you desire.
Unlike a regular tattoo, microblading is a form of tattooing which places pigment under the skin.  A small handheld tool is used to draw small strokes that are similar to brow hair in thickness and shape. In Littleton? Contact us for microblading.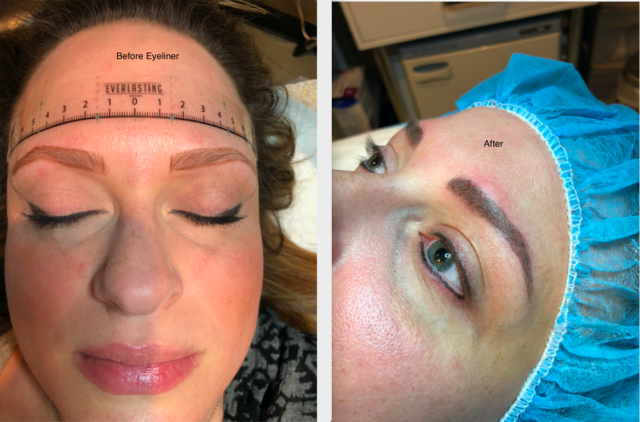 How many treatments are needed?
During your initial consult,  you will have the opportunity to look at a variety of colors and shapes of brows.  On your return visit, you will receive the first treatment which will take about 75 minutes.  A second follow up will be scheduled at that time to do any adjustments or fine tuning that is desired.
Is there any downtime?
The brow area will be a little red and sensitive for a few days after treatment.  The ointment will be provided for post-care. You will need to avoid exercise and swimming for several days to a week after treatment. No makeup should be applied in or around the treated area for about a week.  The pigment will appear slightly dark at first but will fade about 30 percent.
Will I need touch-ups?
On average, it is recommended that touch ups be done about every 6 months.