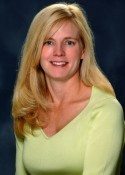 Jill Sohayda M.D.
Dr. Jill Sohayda is the Medical Director of Essex Medspa. She obtained a Bachelor of Science degree in biochemistry in 1990 from the Ohio State University. She went on to earn her M.D. degree from the University of Cincinnati School of Medicine in 1994. Dr. Sohayda is a double board certified physician with advanced training in sclerotherapy, botox, dermal fillers, and laser skin care. She completed her laser training at the Rocky Mountain Laser College. Dr. Sohayda was on staff at the Cleveland Clinic prior to moving to Colorado and is currently affiliated with Lutheran Medical Center.Dr. Sohayda belongs to the American College of Physicians, American Medical Association, Colorado Medical Society, and the American Society for Laser Medicine and Surgery. Dr. Sohayda is committed to implementing the newest technologies to ensure that you receive the best result. Dr. Sohayda combines excellent training with a caring and attentive bedside manner.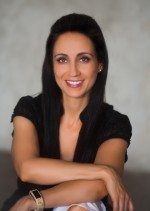 Toni Wentz
My interest in skin care began at an early age. From my first lip gloss to my current overflowing arsenal of lotions and potions, I am a lifelong student of all things related to skin. My passion is technology and ingredients and the impact they have on the health and beauty of our skin. I love educating clients on skin care and helping them to establish a good skin care regimen.
I enjoy providing a variety of skin care treatments, while focusing on each client's needs and tailoring the treatments to attain their skin care goals. Her services will include: Microdermabrasion, Dermaplaning, Chemical peels, Collagen Induction Therapy.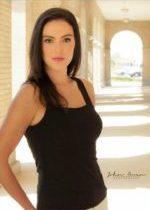 Robyn King BSN, RN
My interest in skin came around age eight with my first freckle; my loyal use of sunscreen followed with my first sunburn. My home town is Mobile, Al, which is about an hour north of the Gulf of Mexico. I spent lots of time in the sand and sun and quickly learned how delicate one's skin can be. As a teenager, I was determined to keep breakouts to a minimum. I learned about skin hygiene and became diligent with a good skin care routine. Finally, as a nurse, I became fascinated with the knowledge that skin is in fact an organ and the first line defense of our bodies from all the things in the world around us. I like to think of esthetics as the art of helping us to look better, and in turn, feel better about ourselves so that we can put our best face forward. I am very excited to be part of the Essex team and serving of all of our wonderful clients.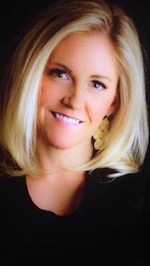 Delinda
I have always had an interest in health, wellness and disease prevention. I obtained my Bachelor of Science degree in Public Health from the University of Northern Colorado. I have enjoyed working in the medical field as a nursing assistant. I have a passion for helping others and furthering my education in nursing. Over the years of working as a nursing assistant, I began to understand how our health impacts the skin and the aging process. I obtained by esthetician's license so I could educate clients on proper skin care to repair damage and prevent the signs of aging. I want to help my clients look their best by designing a home skin care and professional treatment regimen to meet their individual needs.
I want you to be happy and excited with your outcome. I will personally work with you to achieve the look you desire.
Jill Sohayda M.D.